German Studies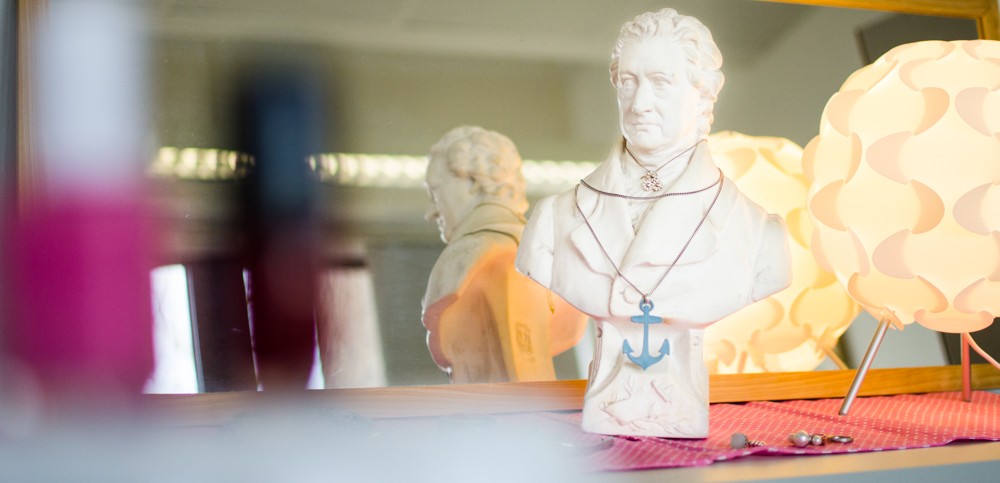 ... looks into questions such as ...
How does the German language evolve and change?
How can medieval German language and literature be analysed and described within their specific cultural and medial context?
How does one communicate findings in a manner adequate for a specific target group, especially in view of a future teaching career?
How does one develop and conduct individual projects within the framework of research-focused studies?
"

I was pleasantly surprised about the degree programme being subdivided into Germanic linguistic, Medieval studies, and modern German literary studies.

"

Malte Gerhardt, Bachelor's degree read more ...
Degree programmes
German Studies, Master 1 subject
What's it all about?
This degree programme is unique, because ...
Bochum provides the full range of German degree courses; specialisation in one subject is mandatory in the Master of Arts course; and because it is possible to study under the tutelage of renowned academics.
It provides the opportunity to specialise in the following fields
German Linguistics
German Medieval Studies
Contemporary German Literature Studies
Who is suited?
Those who wish to enrol in this degree programme,
have:
comprehensive training in all three subjects that constitute the German studies course
enjoy:
linguistics, literature and culture
struggle through:
complex texts of all types
This degree programme is suited for graduates in the following subjects
Graduates from this degree programme frequently work
in the cultural sector
in academia
in the press trade
in administration
in commerce
And else?
An internship ...
is recommended. It is done during the degree course.
Duration: whenever possible
Studying abroad ...
can be done voluntarily.
Profile
| | |
| --- | --- |
| Degree: | Master of Arts |
| Start: | Winter- and summer semester |
| Duration: | 4 semesters |
| Classroom language: | German |
Detailed information for international applicants
International Students

You'll find lots of tips and information about studying and living in Germany on the following webpages.
Family-friendly university

Taking care of children or sick resp. old relatives while pursuing your degree? They don't have to be mutually exclusive. RUB presents options of reconciling studying with family responsibilities.
How to enrol at Ruhr-Universität Bochum

In this video, Leyla shows you how the enrolment process works at Ruhr-Universität Bochum.

Watch video clip