Social Sciences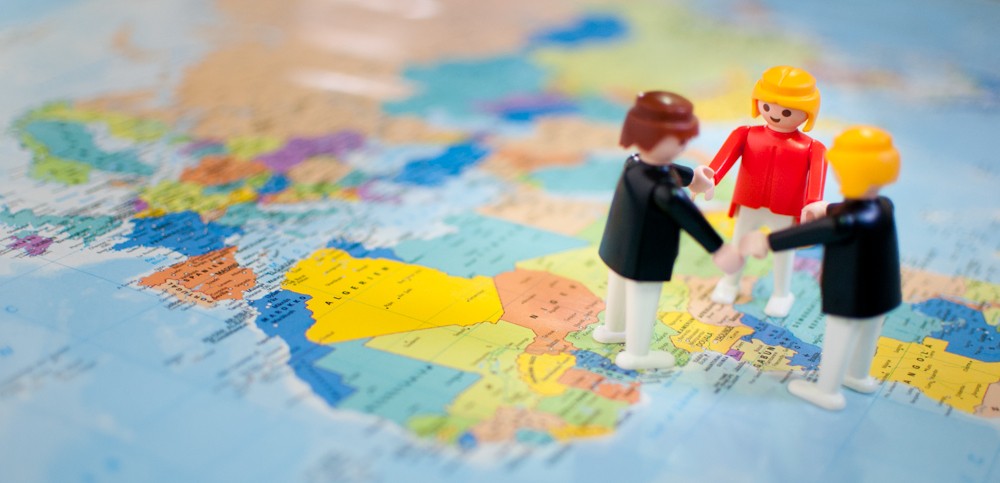 ... looks into questions such as ...
What keeps modern society together?
What is globalisation?
How do cultures differ?
How is socio-scientific knowledge formed and assessed?
Which specific perspectives and explanations do economy, sociology, political science, social psychology and social anthropology provide?
"

The multidisciplinarity of sociology, economics, psychology and politics is what I enjoy most. Moreover, you have the chance to conduct your own research over the period of two semesters – that's just fabulous!

"

Henrike Klose, Master's degree read more ...

"

As far as the range of subject goes, you're very flexible and can opt for a political, economic or sociological field of study. In my opinion, everyone, from the theorist to the practitioner, is bound to be happy here.

"

Marcel Wojzechowski, Master's degree read more ...
Degree programmes
Social Sciences, Bachelor 1 subject
What's it all about?
This degree programme is unique, because ...
student have the opportunity to study not only traditional sociology, but also cultural psychology, social anthropology, economics and empiric methods, and to apply the acquired knowledge in an interdisciplinary manner in a research project as well as an internship.
It provides the opportunity to specialise in the following fields
Labour, economic and organisational processes
Globalisation and international relations
Governance and public finances
Interculturality and migration
Quantitative and qualitative research methods
Who is suited?
Those who wish to enrol in this degree programme,
... have:
good English-language skills and adequate understanding of mathematics
... enjoy:
analysing cultural, social, economic and political coexistence of humans
... struggle through:
different perspectives and controversial statements


Graduates from this degree programme frequently work
in corporate management and consulting
in administration and politics
in market and opinion research
in the fields of consultancy, marketing and advertising
in the fields of education and culture
And else?
An internship ...
is mandatory. It is done during the degree course.
Duration: 8 weeks
Studying abroad ...
is recommended.
Duration: 1 semester
Profile
| | |
| --- | --- |
| Degree: | Bachelor of Arts |
| Start: | Winter- and summer semester |
| Duration: | 6 semesters |
| Classroom language: | German |
Detailed information for international applicants
University sports

More than 80 types of sport for a healthy life-work balance: university sports at RUB.
Getting to know RUB prior to taking up your degree

Visiting lectures, experimenting in the laboratory for young people, or attending summer campus: Junge Uni introduced school leavers to university life.
How to enrol at Ruhr-Universität Bochum

In this video, Leyla shows you how the enrolment process works at Ruhr-Universität Bochum.

Watch video clip