Sports Science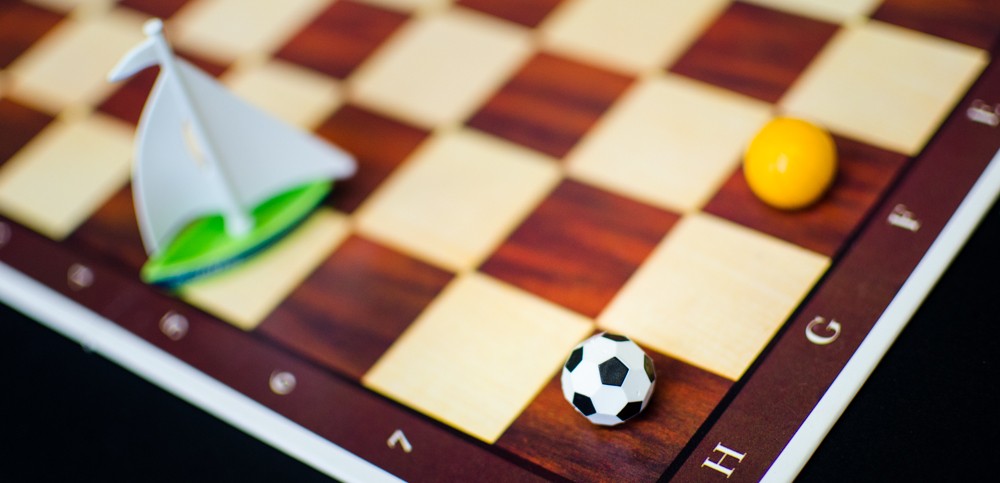 ... looks into questions such as ...
Why do humans work out?
How do children learn how to ski?
What causes muscle soreness?
What does a top athlete's training regimen look like?
How do I organise a sports festival?
"

Do you enjoy working with people and doing sports? If so, then this is the degree programme for you!

"

Katharina Sachert, Bachelor's degree read more ...

"

To have a great liking for sports is an excellent requirement for studying Sport Science. 

"

Natalja Wiese, Bachelor's degree read more ...
Degree programmes
Sports Science, Bachelor 1 subject
What's it all about?
This degree programme is unique, because ...
by providing comprehensive theoretical and practical training, it enables students to specialise in specific professional fields.
It provides the opportunity to specialise in the following fields
Prevention and rehabilitation through sport
Leisure – health – training
Sports management
Who is suited?
Those who wish to enrol in this degree programme,
have:
all-round theoretical and practical interest in sport
enjoy:
struggle through:
Graduates from this degree programme frequently work
in rehab clinics/health centres/health insurance agencies
in clubs and associations
in public sports management
in commercial sports institutions
in event and marketing enterprises
And else?
An internship ...
is mandatory. It is done during the degree course.
Duration: 8 or 2 x 4 weeks (280 hours)
Studying abroad ...
can be done voluntarily.
Profile
| | |
| --- | --- |
| Degree: | Bachelor of Science |
| Start: | Winter- and summer semester |
| Duration: | 6 semesters |
| Classroom language: | German |
Detailed information for international applicants
University sports

More than 80 types of sport for a healthy life-work balance: university sports at RUB.
Family-friendly university

Taking care of children or sick resp. old relatives while pursuing your degree? They don't have to be mutually exclusive. RUB presents options of reconciling studying with family responsibilities.
How to enrol at Ruhr-Universität Bochum

In this video, Leyla shows you how the enrolment process works at Ruhr-Universität Bochum.

Watch video clip