Japanese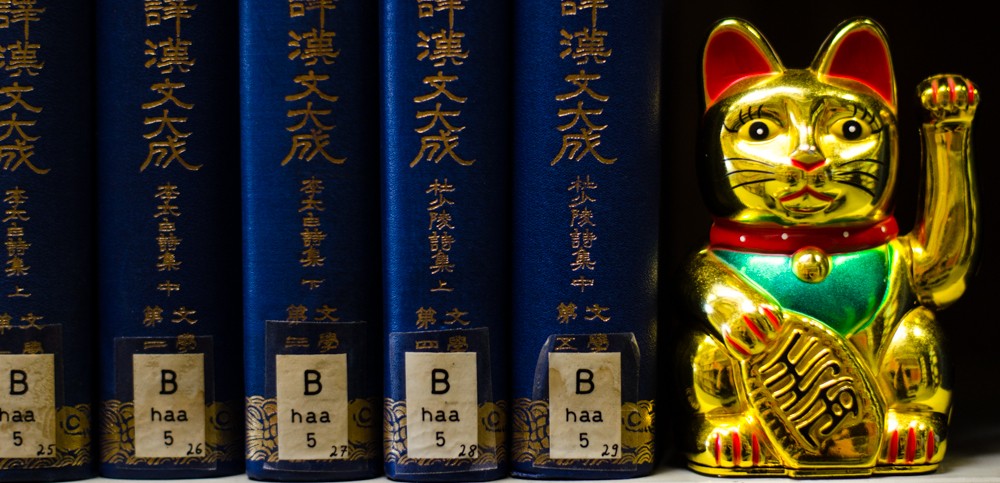 ... looks into questions such as ...
How do I become a good Japanese teacher?
How do I keep my Japanese classes interesting and my students motivated?
What is the current situation of Japanese as a school subject in NRW?
What can I do to help establish Japanese firmly as a school subject?
What can I learn from the subjects English or French?
Degree programmes
Japanese, Master of Education
What's it all about?
This degree programme is unique, because ...
it can be studied following a B.A. degree in a linguistic science.
Who is suited?
Those who wish to enrol in this degree programme,
have:
excellent Japanese-language competencies
enjoy:
the language
teaching and interaction with students
struggle through:
This degree programme is suited for graduates in the following subjects
Graduates from this degree programme frequently work
as Japanese teachers in schools
And else?
An internship ...
is mandatory. It is done in the 3rd semester.
Duration: internship semester (Teacher Training Act 2009)
Studying abroad ...
is mandatory.
Duration: 3 months
Profile
| | |
| --- | --- |
| Degree: | Master of Education |
| Start: | Winter- and summer semester |
| Duration: | 4 semesters |
| Classroom language: | German |
Detailed information for international applicants
Studying abroad

Expanding your horizons and gathering experience while studying abroad.
Family-friendly university

Taking care of children or sick resp. old relatives while pursuing your degree? They don't have to be mutually exclusive. RUB presents options of reconciling studying with family responsibilities.
How to enrol at Ruhr-Universität Bochum

In this video, Leyla shows you how the enrolment process works at Ruhr-Universität Bochum.

Watch video clip