Medical Physics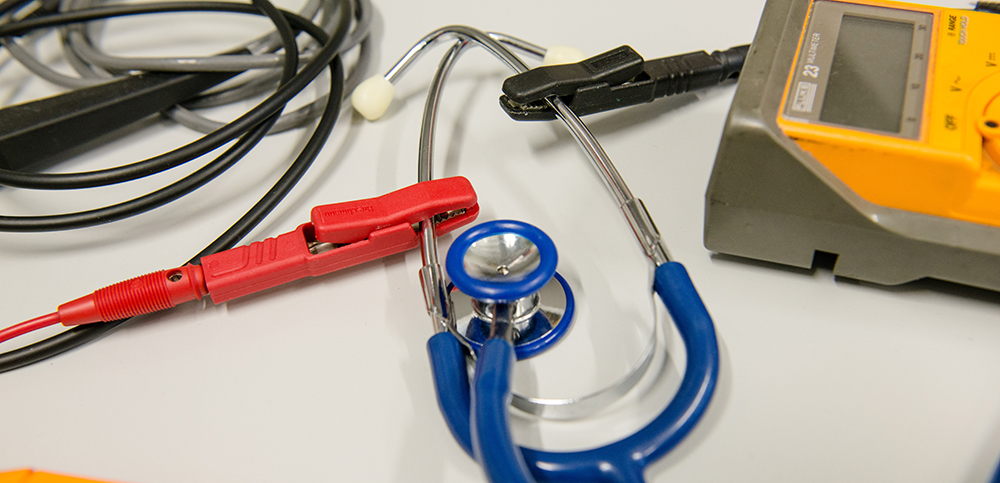 ... looks into questions such as ...
Which physical principles constitute the basis of medical analysis and therapy processes?
How do imaging processes work in medical applications?
How can theory and simulation help find answers for medical and biological questions?
How can I become a medical physics expert (MPE) in clinical healthcare?
Degree programmes
Medical Physics, Master 1 subject
What's it all about?
This degree programme is unique, because ...
we are "Human - Multi-Faceted - Research-Driven". Our degree programme offers in-depth academic and research-focused training in a specialist medical physics field.
It provides the opportunity to specialise in the following fields
Applied physics in medical science
Clinical medical physics
Neuroinformatics
Biophysics
Who is suited?
Those who wish to enrol in this degree programme,
have:
comprehensive qualifications in physics or medical physics acquired in a BA degree programme
enjoy:
interdisciplinary questions
interacting with people in a hospital environment
struggle through:
courses at different faculties (physics, electrical engineering, medicine, biology) and at two different universities (RUB, TU Dortmund)

This degree programme is suited for graduates in the following subjects
Graduates from this degree programme frequently work
As MPE medical physics experts in clinical healthcare
As medical physicists in research and development
In sales and service for medical supplies




And else?
An internship ...
is mandatory.
Studying abroad ...
is recommended.
Profile
| | |
| --- | --- |
| Degree: | Master of Science |
| Start: | Winter- and summer semester |
| Duration: | 4 semesters |
Detailed information for international applicants
International Students

You'll find lots of tips and information about studying and living in Germany on the following webpages.
Career Service

Completing your degree means you will be seeking entry into a professional career. The Career Service at RUB provides career guidance, helps with job applications and organises numerous career planning workshops.
How to enrol at Ruhr-Universität Bochum

In this video, Leyla shows you how the enrolment process works at Ruhr-Universität Bochum.

Watch video clip